FASHION PHOTOSHOOT CREATOR
Revolutionize your webstore with beautiful,
high converting eCommerce images and video.

BEAUTIFUL MEDIA IN A FEW STEPS
Transform your fashion brand with beautiful, high converting eCommerce images and video in just a few clicks from start to finish.
Sit back as your product samples are collected from your door, photographed and returned before you know it. See How it Works or click here to see how the pricing works. If you need more details get a full quote.
We are a large photostudio servicing smaller brands on a budget! We work efficiently and at scale we then pass the huge saving onto you while saving you massive amounts of time, money and effort. All you need to do is select your model, posing and styling options. We then collect your samples via DHL and shoot and return it within a few days!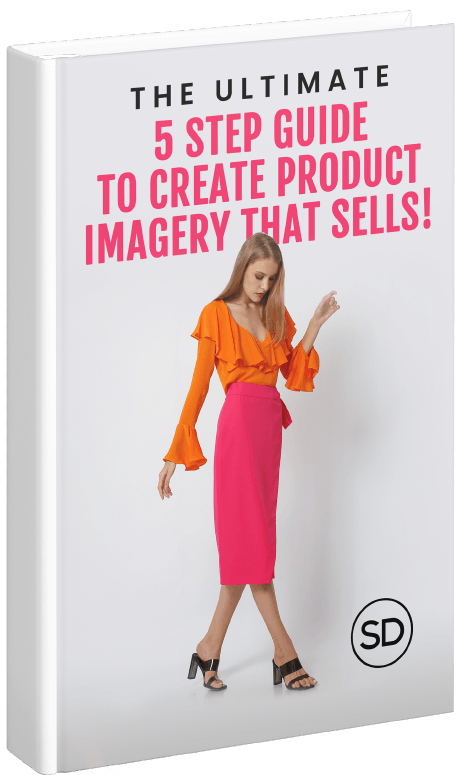 HOW MANY CUSTOMERS ARE YOU LOSING BECAUSE YOUR WEBSHOP IMAGES JUST DONT SELL YOUR AMAZING PRODUCT?
Everything begins with how your products look online. It's often the first and only thing your customers see before they decide if they want to buy or bounce…
Now's your chance to literally "crack the code" on how to turn traffic into website purchases! And its so obvious but often so ignored because its been so difficult and expensive to get it right! That is until NOW…
DOWNLOAD THE ULTIMATE 5 STEP GUIDE TO CREATE IMAGES THAT SELL

Rather focus on making your fashion brand grow faster, get all your photoshoots fully produced in one place with just a few clicks. Its easy, just select your model, choose how you would like to style them, then we collect your samples by courier, shoot them and return. Images delivered within 48hours. To learn more click here.

The Buy Now pre-booked model photoshoots is where StudioDrop thrives! We bundle several small volume bookings together and then shoot them usually on a single day, we do this multiple times a week.
This drives down dramatically the production costs as we can work at efficiently and at scale. We then pass the huge saving onto you, our clients that then usually spend 30-80% less  than shooting a model themselves with a studio, model, production team, etc. And that's not even accounting for the massive amounts of time we save you form having to organise this! Read more about StudioDrop vs DIY Shoots.

EASY AND CONVIENIENT
Order in just a few clicks.
Samples collected next day.
Images delivered in 48 hours.
GREAT VALUE
Lowest prices worldwide.
Prebooked shoots low MOQ.
All-inclusive production.

WORLD CLASS PRODUCTION
Highest quality photo and video.
Top fashion models in-house.
eCommerce specialist team.

FASHION PHOTO PERFECT. HAPPY CLIENT
" I am so happy and impressed with the photos they produced. It was exactly how I envisioned it. You can tell that they put a lot of time and meticulous work into their production because the photos are just PERFECT! … great customer service, responsive, and are trustworthy. They were patient with all my questions and just really exceeded my expectations. I am so thankful for them. I highly recommend StudioDrop!"
GO-TO PHOTOGRAPHY AGENCY FOR SMALL BUSINESS OWNERS
"Everything is top-notch. Their entire execution to communication and to photography is next level to what I have experienced with most agencies. I super-enjoyed working with them. Their deliverables made my website designing process a breeze. Their process is amazingly seamless and hectic-free. Only if all agencies could work like them."
" It was an absolute pleasure working with the studio drop team. They are highly professional and produce top quality work. I highly recommend working with them as you won't be disappointed."
Brandy Dallas - Singapore
FIRST TIME WORKING WITH STUDIODROP AND…
"Definitely will have another photo shoot again! Just love how professional and responsive they are for a client like us."
THE IMAGES ARE JUST BEAUTIFUL! ANYONE THAT IS LOOKING FOR E-COMMERCE PHOTOGRAPHY NEEDS TO USE STUDIODROP
"I have absolutely no hesitation in recommending StudioDrop. They went above and beyond with customer service and communication, really positive attitude and the quality of the service and effort he and his team went to with regards to my products and the shoot."
Lara Lavine – United Kingdom
ABSOLUTELY A FANTASTIC COMPANY AND OWNER TO WORK WITH
"Absolutely a fantastic company and owner to work with!! I had an absurd amount of minor tweaks here, questions there, and they worked with me through them all. The pictures are fantastic, and no matter what problems arose, they pivoted masterfully and found solutions that were better than the original idea in the first place. I don't see myself going anywhere else to purchase product model photography again!"
BEST PHOTOSHOOT EXPERIENCE, START TO FINISH
"Late review, I've worked with StudioDrop twice in the past 12 months and they are WONDERFUL. As a new fashion designer who needs an all-in-one photography service that understands the industry and what pictures work best, this is it. On customer service, they worked with an extended delay due to an illness that occurred mid-project. I know that was frustrating and yet they were stellar. Worth every penny. Plan to use them on future collections too."
RECENT PHOTO & VIDEO SHOOTS